Orlando Rideshare Accident Attorney
The Orlando rideshare accident attorney at Sharmin & Sharmin P.A. has decades of trial-certified experience that we use to pursue compensation claims on behalf of injury victims. We will use our knowledge and resources to fight for every penny owed so that you have what you need to pay for medical bills, lost wages, and mental anguish if you suffer from severe injuries.
Call Sharmin & Sharmin P.A. for a free consultation at 1-844-SHARMIN. You can also message us directly about your Florida case here. There are no attorneys' fees until you win. Contact the rideshare accident lawyer you need at Sharmin & Sharmin to help reach your goal of financial compensation for medical expenses or insurance claims.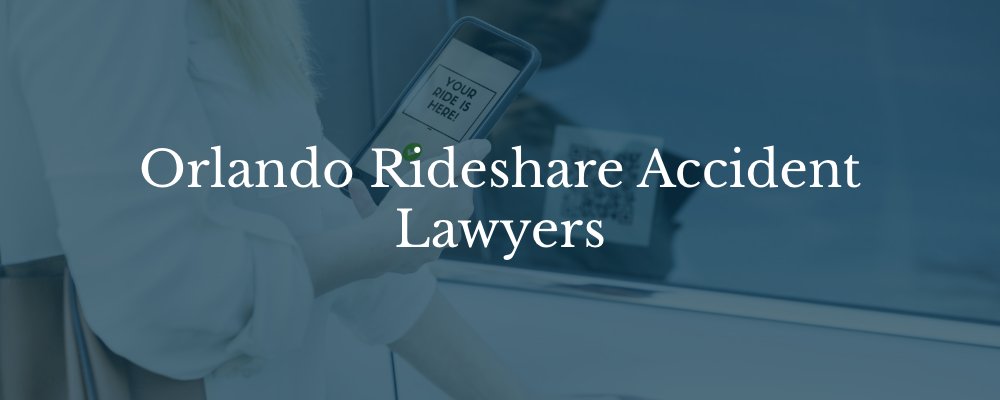 Sharmin & Sharmin P.A. Pursues Claims Against Rideshare Companies
At Sharmin & Sharmin P.A., our team strives to assist you in understanding your rights, identifying the parties involved in the accident, negotiating with insurance companies, and protecting your interests. Our objective is to assist you in obtaining the fair and reasonable compensation liable parties owe you under Florida Law. Also, an experienced Uber accident lawyer in Florida can provide a free consultation about your Uber accident case and rideshare company.
Our Orlando rideshare accident attorney has the experience and resources necessary to hold liable parties accountable, including:
Uber
Lyft
iRyde
SuperShuttle
Other rideshare companies
If you are unsure whether to pursue legal action or simply want to know how to proceed after an accident, we invite you to contact Sharmin & Sharmin Fort Lauderdale rideshare accident lawyers for an initial consultation at no cost. We will evaluate the specifics of the accident with you, determine what compensation you are owed, and provide guidance on how to care for yourself and your family following an accident.
Orlando Rideshare Accident Statistics
The rideshare industry is booming in cities across the country, including in Orlando and other urban areas. While we love the convenience of rideshare apps, studies reveal a 3% rise in car accidents since ridesharing became popular. Statistics show many other interesting impacts of the rideshare industry including:
As of January 2022, Uber registered 131 million active registered monthly users and Lyft had 20.3 million active registered monthly users

In 2022, an average of 14 million Uber rides took place every day

By applying the 2018 data on the percentage of car accidents involving Uber to 2022's overall accident numbers, experts estimate that roughly 10,000 car accidents in Florida in 2022 involved Uber or Lyft vehicles

Around 90% of Uber accidents occur in urban areas like Orlando

Collisions at rideshare drop-off and pick-up locations are on the rise

Uber's

2019 safety report

showed over 100 rideshare traffic fatalities per year 

Uber's report specified speeding and alcohol impairment as the most common causes of Uber collisions with fatalities

Pedestrians were the most affected traffic category, making up 64% of the fatalities
One reason cited for the increase in accidents since the rise of the rideshare industry is the practice of many Uber drivers to cruise the streets while awaiting bookings, increasing the overall amount of traffic congesting the roadways.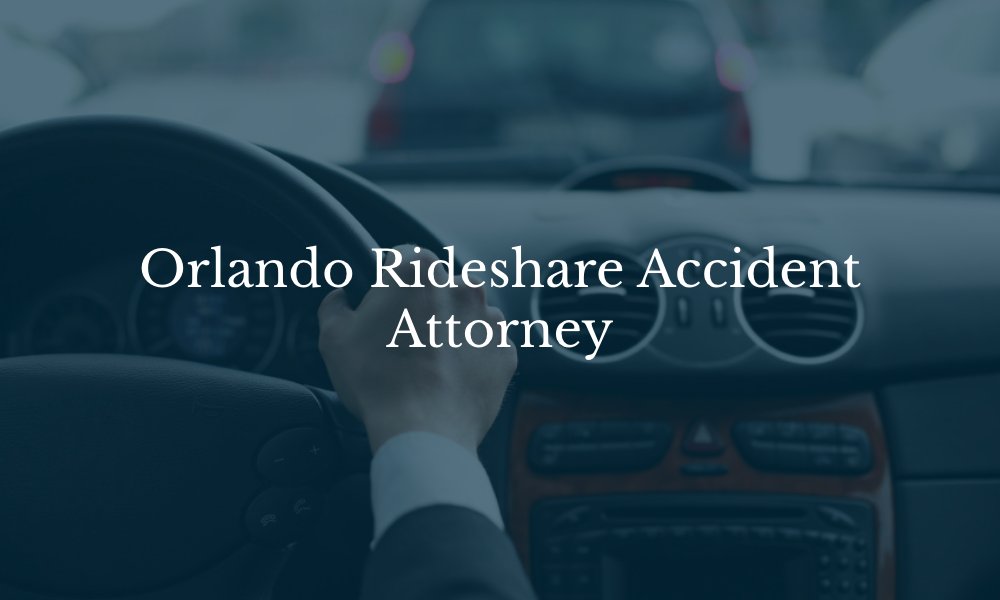 How Dangerous are Orlando Roads?
Orlando is an urban area with a dense population of about 2,700 people per square mile. Where once one average city bus carried up to 100 passengers per route, now, a significant number of former bus passengers use rideshare vehicles for transportation within their communities, resulting in many more vehicles on the road. Crash statistics in Orlando showed an increase of 82% between 2011-2015. Crashes with incapacitating injuries rose by 172%. Crashes involving pedestrians rose by 8.9%.
Orlando's roads rank as among the most dangerous in the U.S., particularly Orlando's I-4 with an estimated 1.4 deaths per mile over a 6-year period.
We Hold Liable Parties Accountable for Your Rideshare Accident Injuries
It is challenging to determine who is at fault in a rideshare accident due to unknown variables and evidence. We will consider criteria such as the number of passengers, the severity of injuries, and the driver's actions. Additionally, insurance coverage can vary based on whether you were the driver, passenger, or pedestrian struck by a rideshare driver. For example, our Orlando rideshare accident attorney will hold the liable Lyft driver or insurer accountable for injuries they have caused you.
The Orlando rideshare accident attorney at Sharmin & Sharmin P.A. can assist you to analyze your compensation options, which may include the following types of rideshare company insurance policies:
Rideshare corporate policies
Rideshare drivers' insurance
Your health insurance
Personal injury protection (PIP) coverage
Uninsured/underinsured coverage (UI/UM)
Your auto insurance
Other types of available coverage
Developing the optimal strategy for your case involves identifying the applicable insurance coverage and filing the appropriate form of claim. In addition, you must file your claim within Florida's four-year statute of limitations for auto accidents. Otherwise, you forfeit your right to an award.
Uber/Lyft Insurance Coverages in Florida
Both widely popular Orlando rideshares, Uber and Lyft, require their drivers to carry special insurance coverage when they're using their personal vehicles for transporting passengers. Navigating insurance claims after an accident as a passenger in a rideshare vehicle or after an accident in a separate vehicle involved in a collision with an Orlando Uber vehicle can be challenging due to the multi-tiered coverage system. The coverage depends on what stage of the rideshare experience the driver was in at the time of the accident. Rideshare insurance works under the following tiered structure:
When an accident occurs while the driver is using their vehicle for personal reasons, their private car insurance policy is in place

When an accident occurs when the driver has their rideshare app turned on and waiting for a booking, their rideshare insurance provides up to $25,000 in property damage coverage and $50,000 in personal injury coverage per person or $100,000 per accident

When an accident occurs while a rideshare driver is on their way to pick up a passenger and throughout the ride until the drop-off, the rideshare's top-tier insurance coverage is in place, with up to $1 million in personal injury and property damage coverage per person
Because of the complexity of rideshare insurance coverage, insurance representatives sometimes deny their coverage was in place at the time of the accident. A diligent Lyft accident attorney in Fort Lauderdale with experience in rideshare insurance claims can investigate the circumstances of your accident to prove liability and make an evidence-backed claim to the appropriate insurance company.
Why Hire Our Orlando Rideshare Accident Attorney
No two law firms are alike. As such, our legal team has cultivated a deep bench of a powerful experience, resources, and relationships that we will utilize, when possible, to achieve results for you.
You can count on Sharmin & Sharmin P.A. to deliver on the following:
Exceptional case results
No-pressure guidance
Excellent reputation for results
Decades of experience
Trial certified
While it is crucial to seek experience, it is also worth finding a team that cares about you. We know that rideshare accidents can cause significant physical and financial suffering. Before opting to engage with our legal team, speak with our Orlando rideshare accident attorney to find out if you think we would be a good fit for your case.
Call Sharmin & Sharmin P.A. for a Free Consultation
You deserve compensation owed under Florida civil laws. Call us to learn more during a free consultation at 1-844-SHARMIN or message us here. We do not get paid for our services until winning your case.